Our prestigious custom made carpets portfolio includes some of the region's most coveted properties.
For many years now we've been helping renowned architects and interior designers create breathtaking carpet and rug designs, making some of the most prestigious addresses in Asia and throughout the region just that little bit more special.
From eminent homes and condominium projects, to premier hotels and offices, we pride ourselves on being able to collaborate on all aspects of the creative process. With over 1,800 colours to choose from, we work closely with our clients to make sure that these unique masterpieces perfectly reflect the desired style and ambience of the living and working environment.
We also understand that in this day and age tight deadlines are inevitable and therefore are able to guarantee delivery within a short period of time.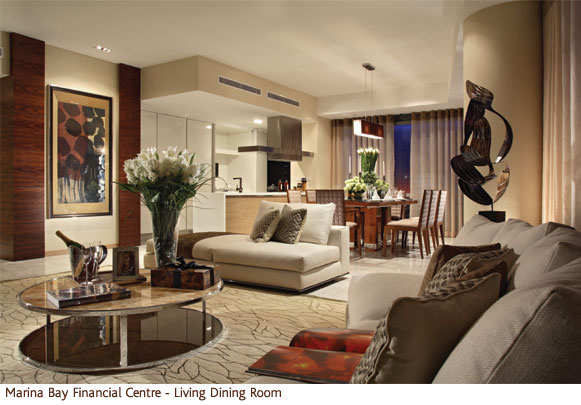 The Sail @ Marina Bay
A new property at Marina Bay, the Sail is considered a 6-star waterfront lifestyle condominium. It boasts Singapore's tallest apartment building and is among the world's top ten tallest residential buildings. Residents are treated to a royal stay everyday with the hotel-styled concierge. We were given the opportunity to furnish the living and dining room with our Haynes Robinson carpet masterpieces.
The St. Regis Singapore
Located in the heart of Singapore's prestigious downtown, The St. Regis Singapore opened its doors to guests in December 2007. From fabrics to carpets, each room is luxuriously furnished to inspire affluence. Seen in this picture is a beautiful Indo-modern Persian carpet by the Orientalist for the Master bedroom.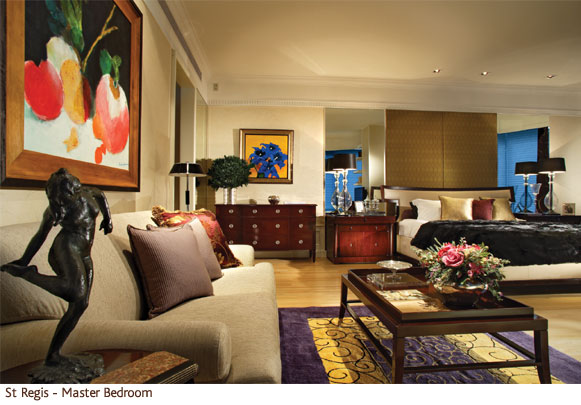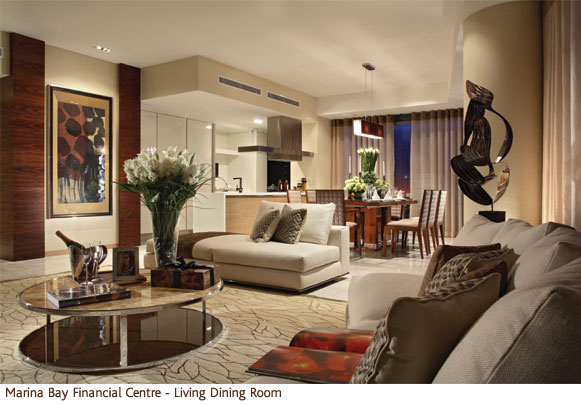 Marina Bay Financial Centre (MBFC)
MBFC offers a remarkable setting of office towers, residential towers and retail space giving it a good blend of both a business and residential community. Our Indo-modern Oriental rug brings out the trendy and chic style of the living and dining room.
Oceanfront
Oceanfront is one of the finest residences on Sentosa Cove with its seafront living. The full height living and dining glass panels allow one to soak in the magnificence of the sea. Our Indo Modern rug, which is pretty popular with many clients, was chosen for the living and dining rooms.
The Coast
The Coast is another coveted residential property on the prestigious Sentosa Cove. Its lavish interior is a treat for anyone. Our Haynes Robinson Persian rug definitely adds a touch of elegance to the living and dining rooms.
Joo Chiat Shophouse
This spacious property is a perfect choice for someone who loves to enjoy true Singapore style. The exterior designs of these shop houses are inspired by how people in Singapore used to live many years ago. It is suitable both as an office and living space. Our Persian Kilim blends in beautifully with the style of this shop house.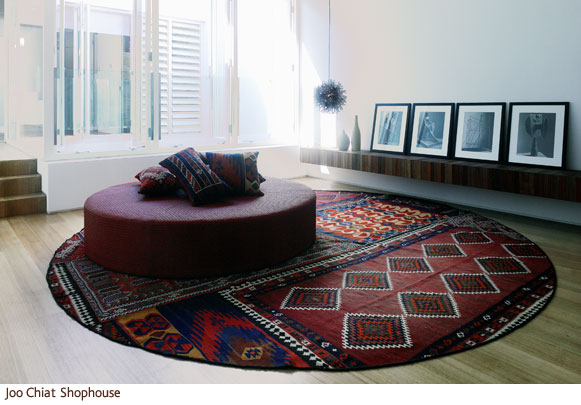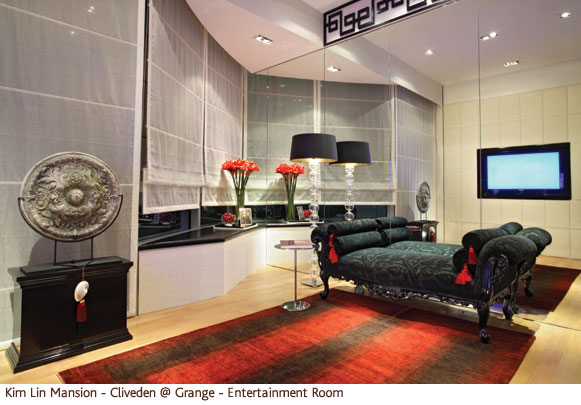 Kim Lin Mansion
Another renowned residential icon that forms our portfolio is Kim Lin Mansion at Grange. The units are tastefully furnished and our Haynes Robinson and Indo Modern carpets complement their setting excellently.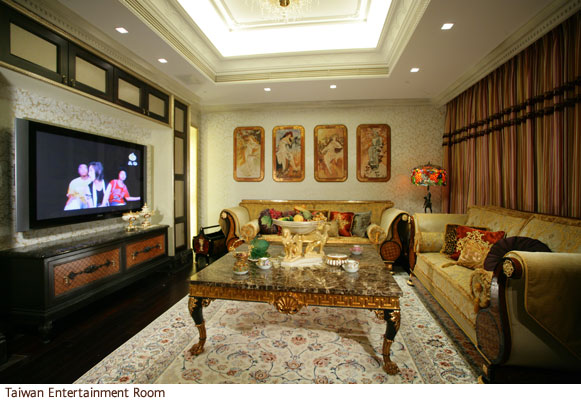 Property in Taiwan
This property in Taiwan has a very Royal setting with its traditionally looking furnishings and to complement this style, our designers recommended masterpieces from the Nourisa collection, the Persian Naien and Isfahan rugs.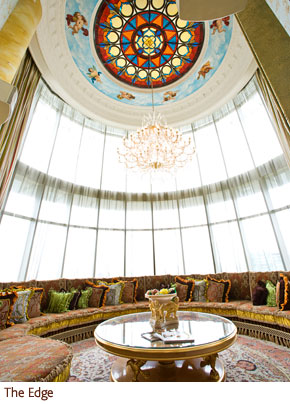 The Edge
The interior of this condominium is sensationally designed with its modern and stylish furnishings and fittings. Our Persian Tabriz rugs were a beautiful addition to The Edge giving it the sophisticated look that it deserves.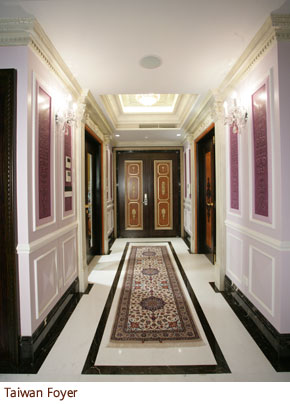 Leonie Parcview
Set in a lush landscaped environment, Leonie Parcview is great for those seeking more privacy and less hustle bustle. In order to suit the style of the modern interior, we chose the Cowhide rug which gave it a simple yet elegant touch.
315 Outram Road #12-03 Tan Boon Liat Building Singapore 169074
signup to receive our interesting news . We never send spam!