The Oriental carpet history started in the frozen expanse of Central Asia where the first carpet was created.
The Iranians were among the first carpet weavers of the ancient civilization. And through centuries of creativity and ingenuity, building upon the talents of the past, they achieved a unique degree of excellence.
Persian carpets were first created as a matter of survival and comfort for nomadic tribesmen. Gradually they became an integral part of their daily life. Carpets were a medium to record social and religious events as well as a means of personal expression. Over many generations these oriental rugs became more and more decorative and intricate in nature. Because the wool, cotton and silk used in making the carpets are perishable, very few of the earliest carpet are now in existence.
The earliest known Persian carpet was discovered by Russian Professor Rudenko in 1949 during excavations of burial mounds in the Altai Mountains in Siberia. This carpet had been preserved purely by chance. Soon after it had been placed in the burial mound, grave robbers raided the mound. They ignored the carpet and water poured into the mound through the opening they left, and froze, thus protecting the carpet from decay. Called the Pazyryk rug, the carpet has a woolen pile knotted with
Ghiordes knots. Its central field is a deep red color and it has two wide borders, one depicting a deer and the other a Persian horseman. It dates from the fifth century B.C. and is now kept in the Hermitage Museum of Leningrad.
As societies became increasingly sedentary and structured, the hand-woven carpet became an item for trade. Fierce competition meant that each tribe distinguished their weaves with more innovative designs, symbols and colours.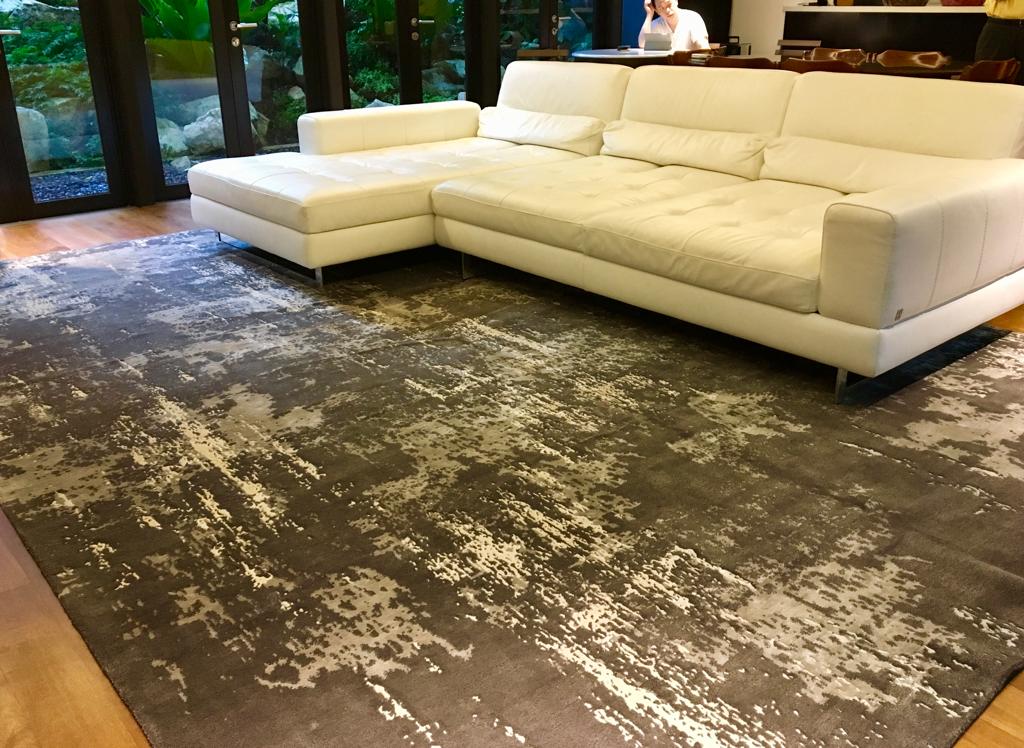 With the advent of international trade, the particularly impressive carpets found their way into the homes of European nobility. During this 15th century period, Persia became the dominant carpet-weaving region, astounding the world with its breathtaking masterpieces and unrivalled craftsmanship. These carpets were protected as well as any golden treasure. They had special custodians and, even when they were brought out for state and other special occasions, these Persian carpets were usually covered with another light fabric to protect them from wear. Growing demand from the great royal courts of Europe for these gold and silver threaded carpets led to a great export industry. Soon Royal courts set up dedicated factories to create their own intricate and sumptuous pieces for the exclusive delight of royalty.
Since then, a myriad of designs and styles have evolved to reflect the fashion and styles of their age. Each Oriental rug is an invaluable historical record of its time, the work of art, a culmination of centuries of tradition, culture, ingenuity and craftsmanship that only enhances the appreciation of its worth.
315 Outram Road #12-03 Tan Boon Liat Building Singapore 169074
signup to receive our interesting news . We never send spam!