About 50 years ago, the Bagheri family was already an established wholesale trader in Iran, mainly trading Persian carpets to Europe and pistachio nuts to Japan. In the late 1980s, they found themselves with an excess of pistachios that they wanted to sell. That's what brought them to Singapore! They successfully closed the deal for the pistachio nuts not long after arriving here, and had time left to discover what other business opportunities there were for them.
Given that Singapore was booming in many different trades in the late 1980s, the Bagheris thought it would be a good place to establish a regional foothold for their hand-woven carpet business. They did their market research and conducted surveys to get feedback, and they realized that auctions were popular in Singapore. The Bagheris then started their wholesale business with an 'exhibition' auction sale. The first auction broke all records, even for that time, and almost all their stock went.
After a year, they launched their own retail showroom selling carpets to carpet dealers. In 1993, they set up their first retail outlet, Pardisan Carpet Gallery, in Orchard Road. Their focus was Persian carpets, antiques and collectibles. It was a big difference for them, from selling only to retailers and then directly to the first-hand buyers. It gave them the opportunity to interact with their customers directly and overtime building their client base. During these times, they continued with their weekly wholesale auctions. In 1995, they opened another outlet in Dempsey Road with a more laid-back style. Abi Bagheri's 2 brothers, Amin and Mohammad Bagheri joined him in Singapore. The charm of a warehouse in a semirural setting, proved even more successful than the one in Orchard Hotel.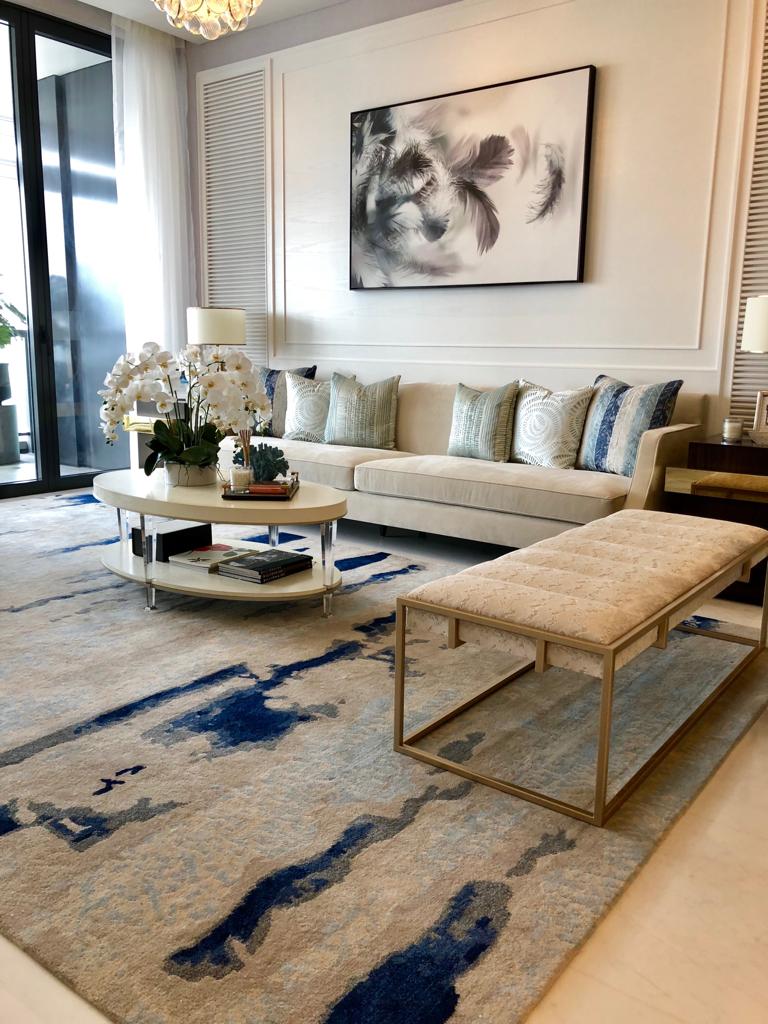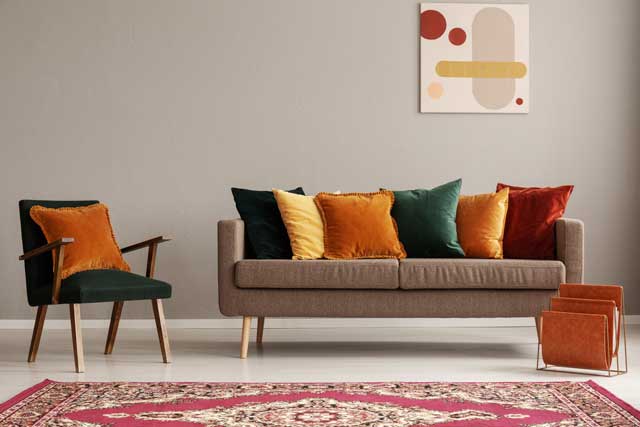 By the time the Asian Crisis hit in 1997, the Bagheris had already built a very strong client base in Singapore and the region including the heads of states and even the Istana. This helped them stay on track during the crisis. Although business did drop, they sustained. The downturn also presented them with the superb opportunity to get hold of a big retail space in the heart of Tanglin at a greatly reduced rate. At this stage, they consolidated their business and enlarged their range. Pardisan Carpet Gallery gave way for "The Orientalist". This name was chosen to reflect their vision and dream of bringing outstanding hand-woven carpets from all over Asia under one large roof.
The Orientalist has been continually adding to its range, which includes rare and irreplaceable antiques, Persian silks, as well as contemporary hand-woven pieces from throughout the region. It has exclusive global distribution rights to the work of many famous producers of the region, including Persian masters such as Masoumi and Rajabian. It also deals in world-renowned contemporary designers such as Haynes Robinson, Jan Kath and Kelly Hoppen; and in top brands such as Nourison and Rennaissance.
In addition, they are now working closely with leading interior designers in Singapore and the region, and have recently supplied carpets to the prestigious show flats of the Saint Regis Residence, The Sail @ Marina Bay, and the Boulevard. They have recently been involved in the setting up of the Hand-knotted Carpet Association of Singapore. The purpose of the association is to establish a code of standards and practice for retailing hand-knotted carpets in Singapore. This will ensure that every item has a proper price tag and build trust and rapport between buyers and the trade.
The Bagheris always ensured they kept their standards up, even during crunch times. They would never accept a piece that was misshaped or did not meet the quality, just to meet their stock requirement. As their father had always enforced to them, to only buy something that they would have in their own home. This was passed down to them and until today, the quality of the carpets from "The Orientalist" is never compromised.
Visit Us
Make Yourself at Home
315 Outram Road #12-03 Tan Boon Liat Building Singapore 169074
signup to receive our interesting news . We never send spam!