Hand knotted carpets carry the charm, warmth and legendary hospitality of their weavers, along with their knowledge and experience passed down though the generations.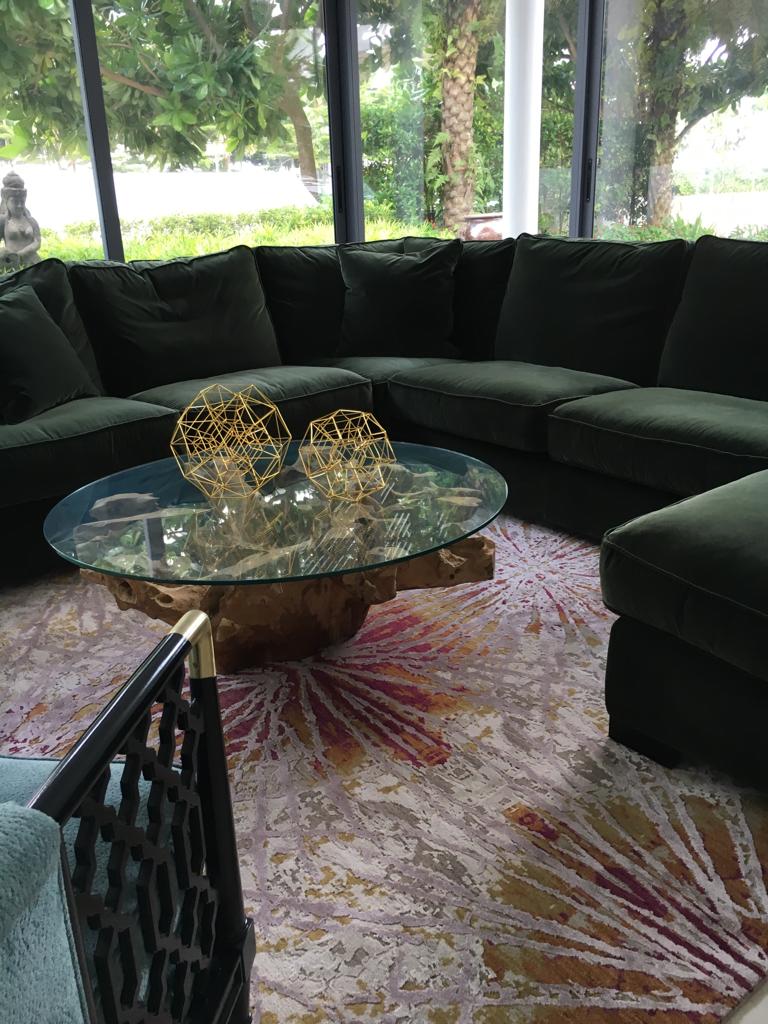 At the Orientalist, we see in our carpets more than just beauty and utility. Because locked in each and every knot is the patience, perseverance and passion of the weaver, using all her skill, creativity and expression to create a work of art. Drawing on our invaluable ties with the top weavers all over the world, our role is to bring their art to market, selecting the best value and most comprehensive range of styles and designs to suit the discerning tastes and choices of our valuable customers.
We offer you the opportunity to create your own masterpiece. For many years now, we've been helping renowned architects and interior designers create breathtaking designs, making some of the most prestigious addresses in Asia and Middle East just that much more special. From eminent homes and condominium projects, to premier hotels and offices, we pride ourselves on being able to collaborate on all aspects of the creative process. With over 1,800 colours to choose from, we work closely with our clients to make sure that these unique masterpieces perfectly reflect the desired style and ambience of the living and working environments.
From muted shades to the brightest hues, modern carpets are not bound by tradition or convention. Some are minimalist and subdued, others elaborate and loud. The designs could be retro or even art deco. Regardless, they have an appeal that can complement any theme or style. Award winning creators of modern carpets, Haynes Robinson, Kelly Hoppen, Jan Kath and Liora Manne are among the many haute couture names exclusively represented in the region by The Orientalist.
Boasting exclusive global distribution rights to the work of famous producers and Persian masters such as Masoumi and Rajabian, the Orientalist is the mark of true excellence in hand knotted carpets.

Our hands on selection process of choosing directly at source from master weavers and renowned workshops mean we can guarantee every carpet at The Orientalist is of unquestionable authenticity; Building a reputation for quality, value and service that is second to none. What's more, many renowned hotels and resorts in and around Asia owe their exceptional styles in part to some striking Orientalist pieces.
Ultimately, we would like to have earned recognition not merely as purveyors of fine carpets but as ambassadors of the hand knotted carpet world!
315 Outram Road #12-03 Tan Boon Liat Building Singapore 169074
signup to receive our interesting news . We never send spam!